Getting Started - Officiating High School Sports
GCCOA is dedicated to teaching and training individuals who not only wish to become excellent officials within their respective sports, but assist those who want to get started in a rich and rewarding avocation; officiating high school sports. This page provides those who are wanting to understand the process and steps to begin officiating high school sports. Follow the steps listed below for the how, when, where, and what to begin officiating. If you still have questions, please feel free to contact any of our GCCOA Board of Directors, Officers, and certified trainers found on the
Contact Us
tab of this site. Good luck and welcome!
NOTE:
GCCOA supports officiating in five sports; Baseball, Softball, Volleyball, Football, and Basketball. This site only covers those five sports. If you desire to officiate in other sports, go to the MHSSA.COM web site for information concerning the desired sport or sports.
---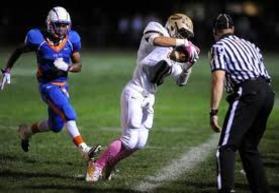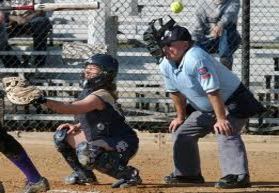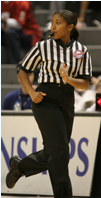 ---
NEW to MHSAA Officiating? - Step 1

Before you can officiate a high school sport you are required to register with MHSAA for the sports you will be officiating. This is not an option and must be the first step to be completed before you do anything else. Click the MHSAA image link and follow the directions listed on the page.
In summary:
Register Online

Take the Officials Guidebook Exam & Mechanics Exam if registering football and/or basketball
Once requirements have been met, you will receive your Offiicals ID Number & Rules Books
---
Contact / Join GCCOA - Step 2
MHSAA requires officials to join a locally approved Officials association such as GCCOA for the purpose of working MHSAA tournaments. The association is made is up of men and women committed to being the best they can be in the sports they officiate.
Feel free to contact the board member and/or trainers of the sports you intend to officiate. Their information is listed on the
Contact Us
page. They will be happy to assist you in anyway to becoming an offiical. To join GCCOA, simply go to the Homepage and click the
Pay Now
button.
---
Contact Assigner - Step 3
As an official, you are an independent contractor. Assignors are employed by their Conferences to assign officials to games scheduled to be played. All of the assignors but one listed on the
assignors
page are members of GCCOA. They are active members of GCCOA and often participate in the teachings and training of officials. They also prefer to use GCCOA members because of the association committment to training its members.
Step 3, contact the applicable sports assignors and let them know you are a registerd official and member of GCCOA. It is highly recommended you contact them at least 6 months prior to the season of the sport as they typically begin assigning games that far in advance. If circumstances prevented you from doing so, do not be discouraged. If they can work you in, they will. Keep in mind, they are hired to put a competent product on the games, therefore they may need to see you work to gauge where they can put you. Camps are usually where assignors see officials work and begin the process of hiring them.
---
Get Your Gear - Step 4
Each sport has their own proper attire and equipment. You can get started by getting your gear at an officiating store such as Honigs (see sidebar of this page). We highly recommend you begin with a starter package offered by the officiating sites. You should also contact a trainer of the sports you are officiating to get their input before buying your gear (you may save a little money and/or avoid buying useless accessories).
---
Recommendations
Here are a few recommendations to becoming an official and getting assigned games:
Assignors are typically leery of assigning games to officials for which they know nothing about. The best way to remedy this is go to a camp your assignor or assignors are attending. This will not only provide you with exposure but you will learn to officiate the right way. When contacting your assignors, ask them what camp or camps they will be attending or recommend. Make every effort to attend a camp.
MHSAA liabiliy insurance covers you for sanction camps, scrimmages and MHSAA sanctioned events. As a new official, you will likely be working a few non-sanctioned events such as adult/kids leagues or AAU to get started. Consider joining National Association of Sports Officials (NASO) where you will receive liability insurance for any event you might work. Joining NASO includes receiving an annual Referee Magazine subscription which provides in-depth officiating information for all of the sports we offiicate except Volleyball.