All MHSAA approved sports assignors are required to assign sports officials to games via ArbiterSports. However not all MHSAA schools are required to use ArbiterSports at this time but are strongly encouraged by MHSAA. Questions and issues regarding ArbiterSports shall be directed towards the assignor of your respective sports or the sports you officiate. GCCOA has no affliation to ArbiterSports.
ArbiterSports Tips
ArbiterSports Get Connected - Mobile App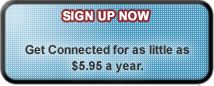 If you have a smartphone, it is well worth the low annual fee to get connected to ArbiterSports via your smartphone. You can receive text alerts for add, changes, moves of your games as well as view and manage your calendar.
---
Update Your Profile
Your profile is where the Contacts/Lists information comes from. Update your profile from the Profile tab to list preferred phone numbers, email address, and address. This will allow your partners and fellow officials to contact you. Ensure all game info, groups, and assignors have shared enabled so that assignors may view your calendar for blocks, schedules, and open dates between assignors. This can be enabled under
Profile | Sharing
, be sure to place a check mark in all.
---
Schedule
When viewing your schedule, be sure all Groups have a check mark if a member of more than one group. This can be done under
Schedule | Groups
(upper left corner). This will allow you to see all of your games in chronological order from all assignors.
---
Print Schedule
Schedules can be saved and/or printed for future references by clicking Schedules under Reports heading within the Schedules main page. This also serves a useful purpose for tracking your mileage.
---
Block Dates
Maintaining your block dates is an absolute essential so that your assignors do not waste their time scheduling games for which you will decline. You DO NOT have to block dates for games you have accepted from another assignor through ArbiterSports. This is automatically maintained for you. For dates you have not been assigned and wish to block them, then be sure to do so in a timely manner.
---
Travel Limits
If you have travel limits such as certain days of the week you are not able to work or the maximum distance you will travel to a game, then place Travel Limits by going
Blocks | Travel Limits
and set them.
---
Contacts/Lists
ArbiterSports, similar to the online MHSAA Officials Directory can be used to look up your fellow offiicals contact information such as email address, phone numbers, and address. NOTE: If you belong to muliple groups, then the current group you are viewing will only display officals for which the assignor assigns for. For example, many of our GCCOA officials work multiple conferences and therefore will overlap between groups. However there are those who do not and in order to look up their contact information, your view must be for the group they work games in.